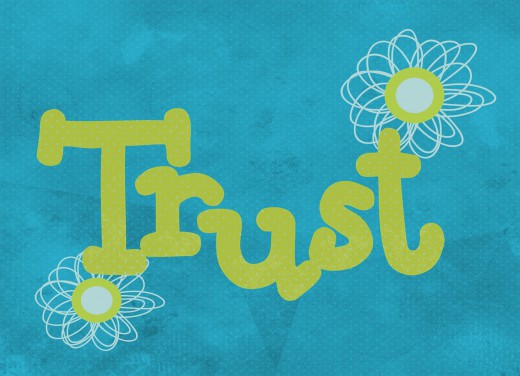 In my last blog I told you that I had more to share about my New Year's Day planning and dreaming session. It's finally here – the next installment regarding my dreams and plans for 2012. Yesterday, after reading my New Year's blog post, my friend asked me what I was doing, specifically, to put myself in the "ready position" for all that God has for me. (She has a knack for tough questions!) When I talked to her today I told her that besides being more intentional about spending time reading my Bible, I'm also trying to be ready to say "Yes" to the things God asks me to do instead of "Let me get back to You on that" which, if I'm honest here, is sometimes my response.
I started 2011 by choosing one little word instead of writing down a bunch of resolutions (or goals) that would most likely be forgotten by January 15. I liked the one little word idea and clearly it's becoming quite the trend because I've read numerous blogs about it already this year. Here are links to a few that I enjoyed reading:
Usually, I'm the last person to the "trendy party" so the fact that I got on board before the ship sailed is pretty exciting to me.
You've probably already guessed that my word for 2012 is Trust. It's funny . . . that isn't what I was planning on it being. I was sure that my word was going to be Celebrate. Celebrating sounded like fun. But on January 1, as I was writing in my journal, I prayed that God would help me learn to trust Him more. I had been encouraging a friend (who may or may not have asked for my advice) to completely trust God with her life situation by saying "Who do you think is better at planning your life; you . . . or God?" (That may not sound all that much like encouragement but, believe me, that was my goal.) We all know that the correct answer to the question I posed is God but how does that play out in our everyday lives? It occurred to me, that I might lack a bit in giving God free rein in planning my life which, it seems, might possibly stem from my own lack of trust in His ability. And thus, my word for 2012 is Trust.
Pastor Lindsay Willis gave a sermon at our church on New Year's Eve about choosing a Bible verse for 2012 – throwing it out like a fishing line – grabbing hold of it – pulling it taut – and not letting go! I like having a verse to go along with my one little word and believe me, there are a plethora of verses about trust in the Bible, but the one I chose for this year is from Psalm 143:8. "Let me hear of your unfailing love each morning, for I am trusting you. Show me where to walk for I give myself to you." It's been thrown out, grabbed hold of, pulled taut, and I'm not letting go!
Did you pick a word for 2012? I'd love to hear what it is.