If you are a regular reader of my blog you may have noticed that my most recent post was taken down.  I can't really go into the details as to why but suffice it to say, it was for the protection of the people that we worked with on our most recent Global Project Trip.  I have much to tell you about our trip but before we joined our team in Morocco, John and I spent nearly three days in Amsterdam and I just have to write about my favorite day.
I don't remember when it was that I first dreamed of going to Amsterdam to see the tulips in the spring but it has been many years.  On January 1 of this year I spent several hours writing down my hopes, dreams, goals and aspirations.  On that list I wrote "Tour Holland in the spring."  Underneath my complete list of goals and dreams I wrote this, "I don't know how you're going to do it, God, but I'm going to ask."
On April 23, my dream came true.  But it didn't just come true; there was an added little bonus package.  Before we left home, I'd been watching the weather forecast and it appeared as though our time in Amsterdam would be pretty wet.  Even though I knew it sounded incredibly self-serving I asked two of my friends to pray for no rain on the day we went to the Keukenhof Gardens.  (To my credit, I didn't ask for it not to rain for the whole trip.)   You won't believe what happened.  We woke up to rain the morning of our garden tour, but shortly before we left the hotel, the rain stopped.  There were still thick clouds and we even got a few more showers during our 45 minute bus trip to the gardens.  BUT, as we walked up to the entrance gate the sun broke through the clouds and transformed the moment right before my eyes.  I couldn't help it.  I cried.  I mean, just getting to visit the gardens was an incredible gift but to see the sun at the exact moment I arrived – well, that was like a kiss from God.
And the beauty was incredible!  Tulips, daffodils, hyacinths, forget-me-nots, and more lined the huge acreage of the gardens; all arranged in an incredibly artistic way.  I'll let the pictures tell the rest of the story; not all 200 that I took, just some of the best.  Enjoy, and when you get a few minutes, write down your own list of dreams and goals; even the crazy ones.  There is something to putting it to paper, I don't know what, that makes dreams seem more possible.  God might say no, but only because He has even better things in store.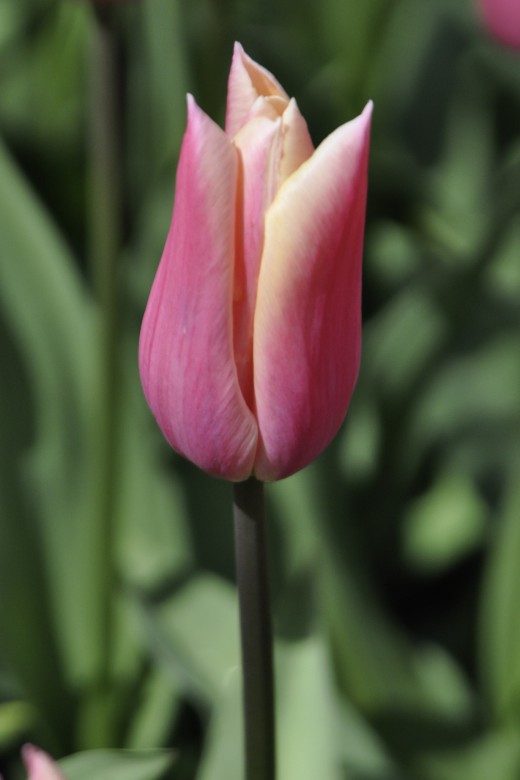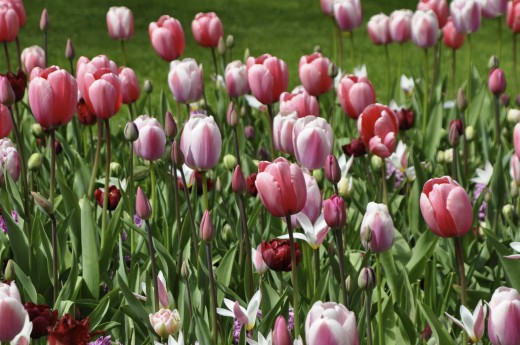 I would never have thought to put these colors together.  I'm not even all that fond of red and orange, but wow, it sure works!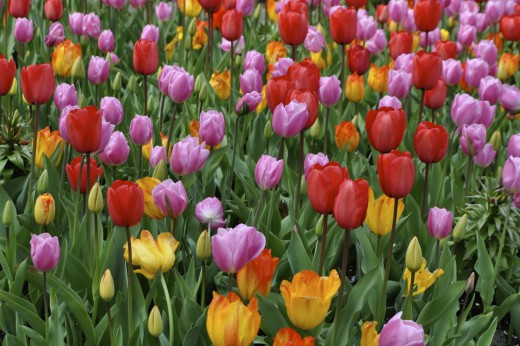 Living the dream!  I did NOT sing "Tip Toe through the Tulips" though I did hear someone else singing it – off tune.
This is one odd shaped tulip, don't you think?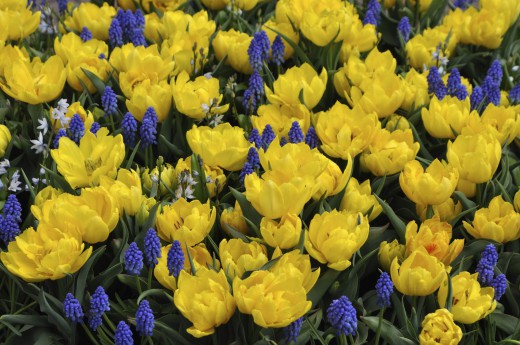 I would love to see these opened up, wouldn't you?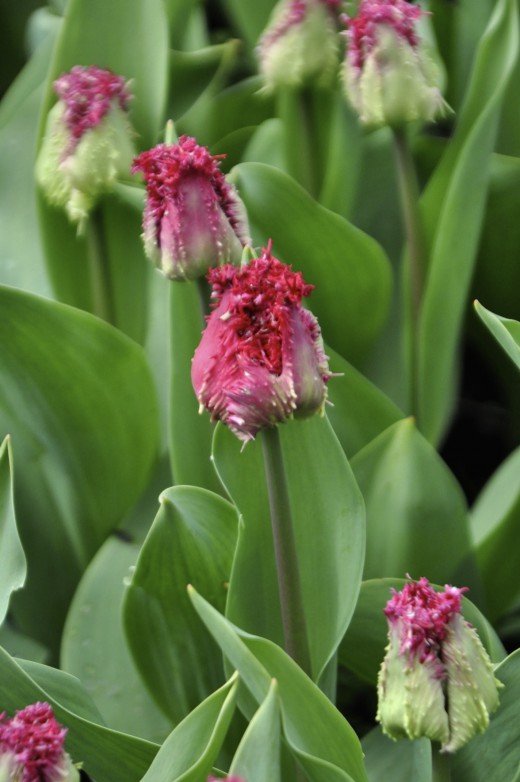 You've got to get at least one windmill picture in Holland, right?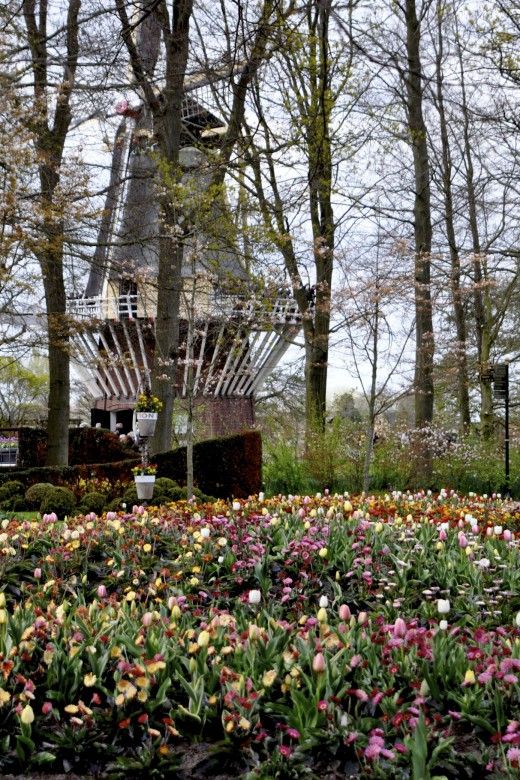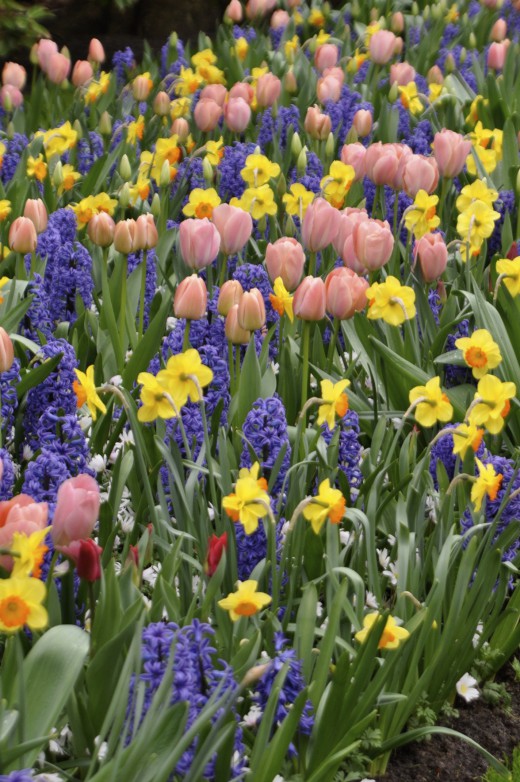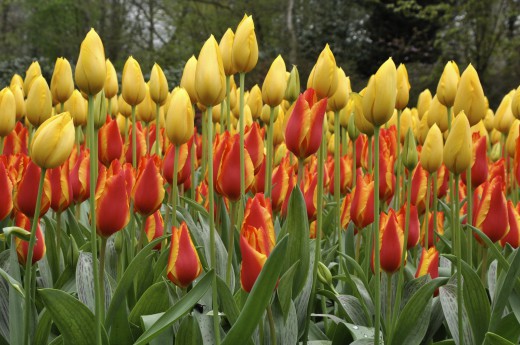 Just one beautiful spot after the next!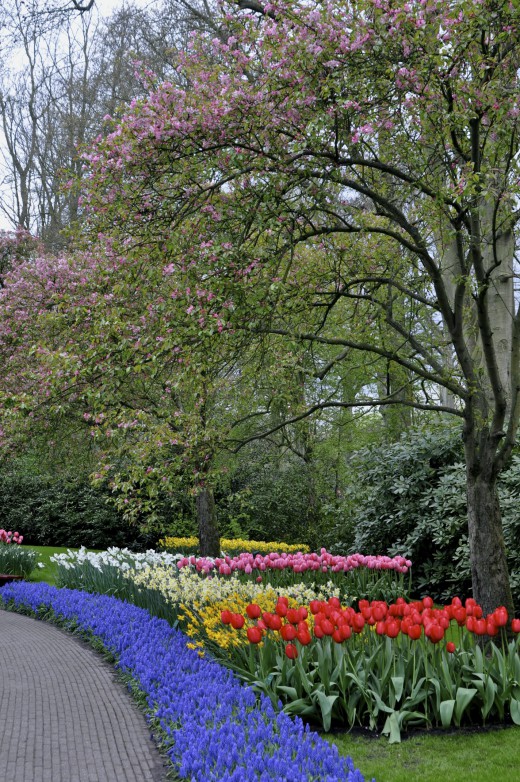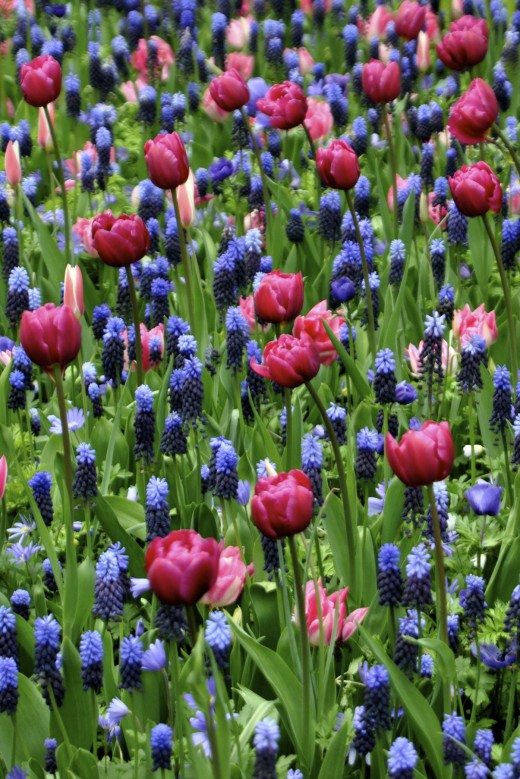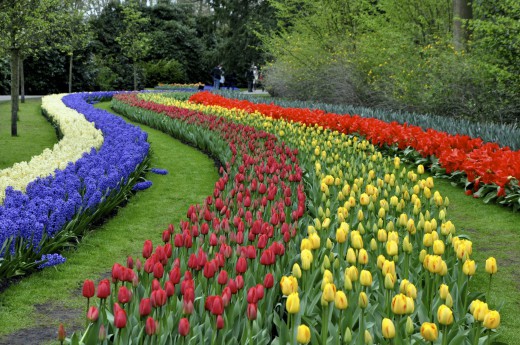 This is a tulip field made to look like Chopin.  Personally, I thought it looked a bit like George Washington.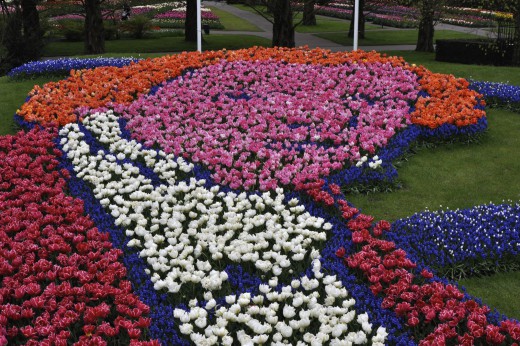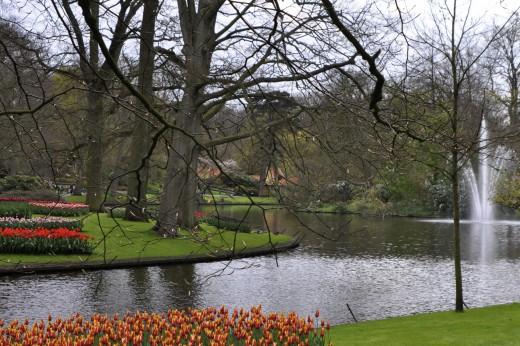 I will try to update my blog with stories from Morocco as quickly as I can.  Stay tuned.