Written on Thursday, April 26 – This morning we started out at Arabic lessons. Whoa, that was interesting. It probably would have been best if we'd spent the entire hour and a half learning how to say about ten words and then repeating them over and over and over again. But instead, we started with ten basic sayings and then moved on to numbers, things we might say while shopping and the ever important "where is the toilet?" phrase.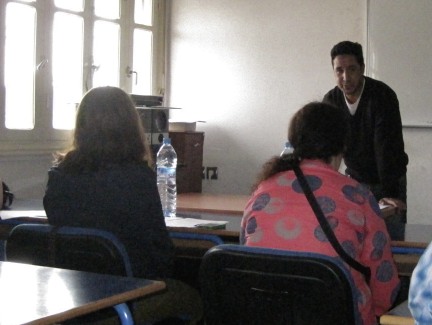 In other words, imagine trying to learn basic French in 90 minutes. Probably the easiest word I learned was "no." It's super easy to say (Lla) but the best part is the hand signal that you use at the same time. You're supposed to take your index finger and kind of wave it back and forth a few times. It's very effective. I now know how to say "no" in English, French, Spanish, Russian and Arabic. It's a start, but I'm not even close to being bilingual.
After our language lessons we went to lunch and then headed to the town of Ait Wahi to put on a party for 350 middle school kids. We had four game stations for them; Nerf Basketball, Ring Toss, Bean Bag Toss, and Bobbing for Apples. I know what you're thinking, "Bobbing for Apples? Isn't that kind of germy?" Why yes, it is, but in Morocco germs don't exist. Or so I'm told. I know it's hard to imagine middle school kids enjoying things like a bean bag toss but they've never done anything like that before.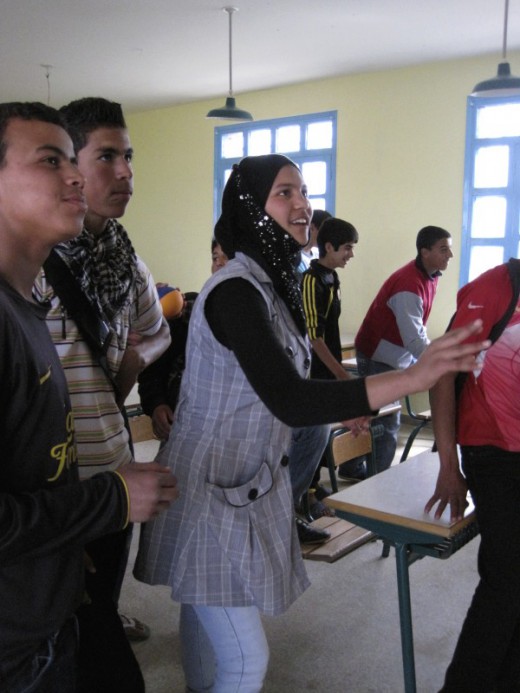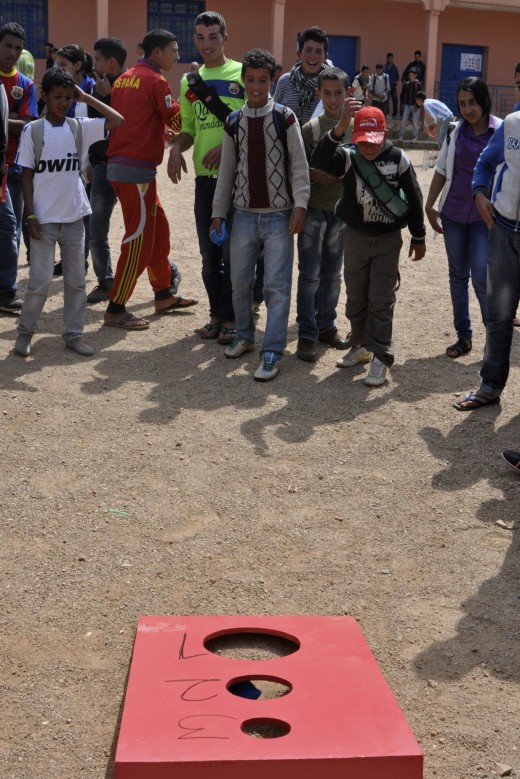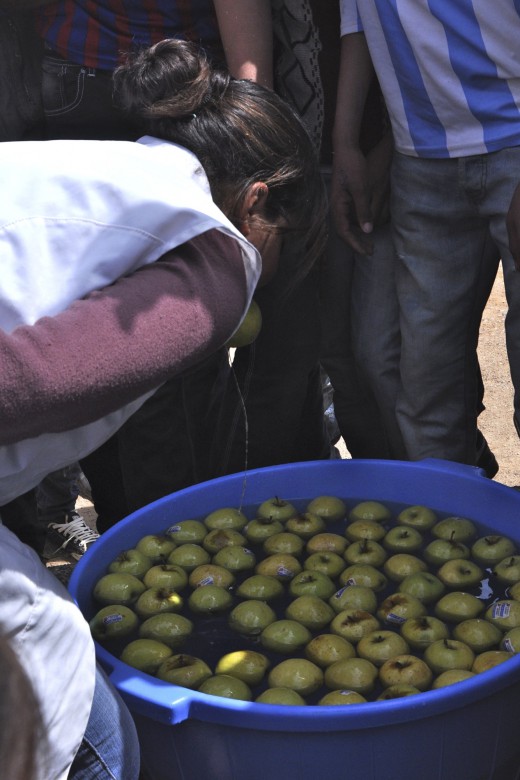 In addition to that 150 kids got a new pair of shoes (the ones who were in the most need), there was a snack station, and a DJ playing incredibly loud music. Things were rockin'. I love this picture of this little boy showing off his new shoes.  He was so proud!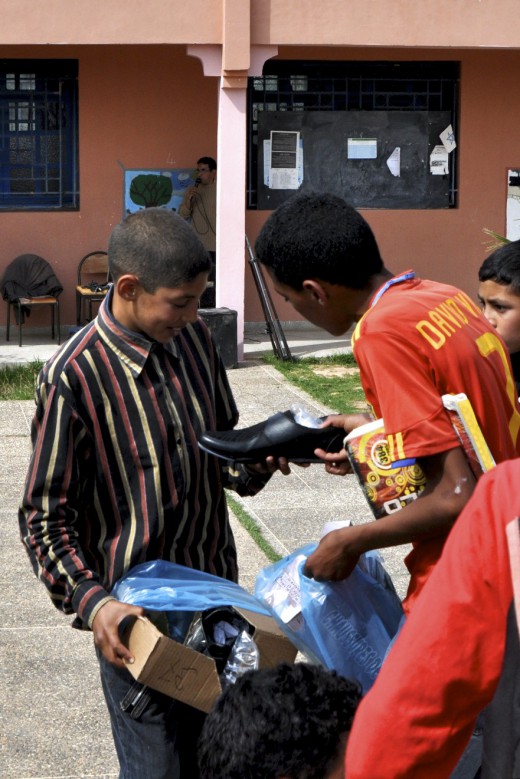 At the very end of the day we brought in a giant 12-foot beach ball. It had taken several attempts and hours of time to get the ball blown up and within 30 seconds the ball was slammed into a prickly tree, got a huge gouge and died. Pastor Rob said it was like a seeing a falling star; fun, beautiful, and very quick. But, the kids LOVED it! This is the biggest event of this type that has ever happened in Ait Wahi, and maybe the only event like it ever to happen there.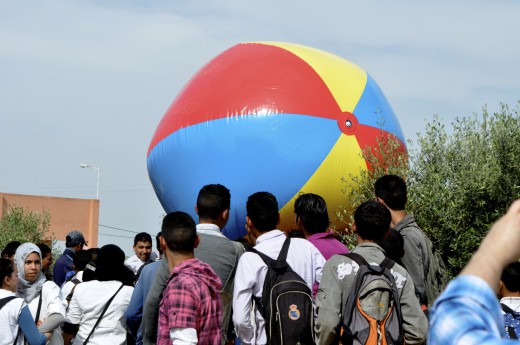 My main job today was to take pictures. It would have been a no-brainer had my camera not started giving me fits. Electronics – it's a love/hate relationship. It was still fun though and as time went on the kids got comfortable enough to come over and ask me to take a picture of them with their friends. Some even wanted to have their pictures taken with me – so sweet.
At the end of the day the principal came up to our leader and said "You are a friend to the children of the world. Thank you, thank you, thank you. God bless you." Suddenly the answer to "why did God lead us here" becomes clearer.
It was a good, good, day.