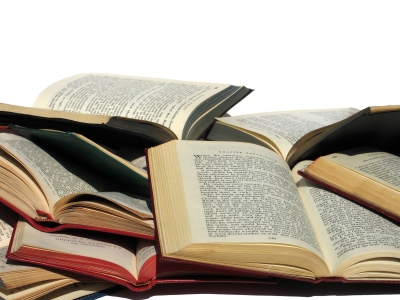 I've been a bit of reading maniac this year. At least I've been as much of a maniac as a painfully slow reader can be. I like to put book reviews on my blog because personally, I like to know what others are reading and what they think about the books they've read. I suppose, in fairness, I should include the books I've read that I didn't like but I'm a firm believer in the old adage "if you can't say something nice, it's better to say nothing at all." In an effort to keep this article short, I'm only including three book reviews. I'll get back to you with more later.
Choosing to See – by Mary Beth Chapman
I had no intention of reading this book. I already knew the story of the tragic death of Steven Curtis and Mary Beth Chapman's daughter, Maria Sue, and didn't think I needed to hear it again. But, my sister-in-law insisted that I read it. She told me I wouldn't regret spending the time on this book and she was oh so right. This amazing book isn't just about the loss of Maria Sue. It's the story of a family; how they started, how they grew, how they lived and how they grieved. It's a story of hope and the amazing love of God. It's truly a must-read book.
The Hiding Place – Corrie Ten Boom with Elizabeth and John Sherrill
When we went to Amsterdam last spring my friend was telling me that we should go visit Corrie Ten Boom's house and watch shop museum in Haarlem. I loved the idea but we only had a short time there so we had to choose wisely. I thought if I could get my husband to read her book, I'd stand a better chance of us adding this to our itinerary. My plans were foiled by my husband's insistence that sleeping on the airplane was more important than reading (he's annoyingly practical sometimes) and the fact that of the 2.5 days we spent in Amsterdam, the house and watch shop museum was only open on the last day. But, getting the book wasn't a bad idea at all. What an incredible story of strength, faith and forgiveness. I remembered much of the story of how Corrie and her family hid the Jews during WWII from hearing it in high school but I most definitely did not remember the depth of her faith and the length of her love. If you've never read this book, read it; if you have read it, read it again. You'll be blessed!
Running for My Life – Lopez Lomong
I have a huge long list of "books to read" – so many that I've been trying NOT to add to my list before I get a little further down the list. But, when I saw that this story had come out I knew I simply must read it. I bought it and moved it to the top of my list. I'm so glad I did. Lopez Lomong was one of the Lost Boys of Sudan and yet, competed this past summer in the 2012 Olympics. From start to finish this book is gripping. It's the amazing story of a little boy who loved to run, stolen from his parents, escaping his captors, living in a refugee camp and eventually moving to the United States. It's horrific, sad, funny, touching and inspirational.
Let me know if you read any of these books and how you like them.  I'd love to hear!