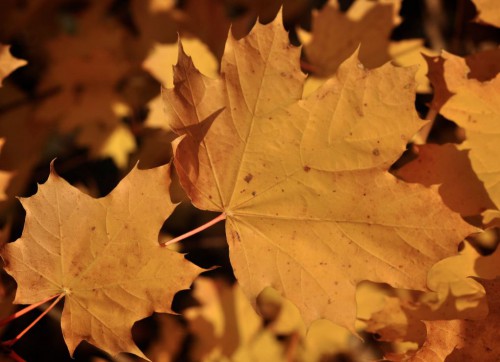 I love autumn. It is my favorite time of the year. Favorite! However, in Minnesota at least, it's a very short season, so you have to soak it all in before it comes to a screeching halt. And that's just what I've been trying to do; soak it all in. Last week, we had a few warm days so I picked my husband up at lunchtime one day for a picnic by the river.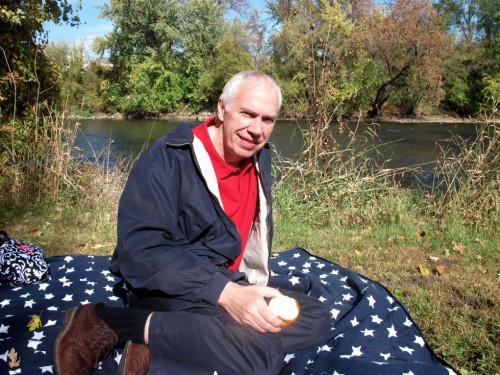 On Sunday we visited an apple orchard and a pumpkin patch, and even partook of a hayride sans hay. It was more of a civilized hayride with wooden seats and a few scraps of hay in the center of the trailer. The only hay bale we saw was the one being used as a step. Actually, it seemed to me like a hayride that an insurance company had gotten a hold of and eliminated all risks known to man. Nonetheless, it was a beautiful day and we had a good time.
They say that a picture is worth a thousand words so today's blog is going to be just that – pictures. Less talk, more show. Let's start with the view from my living room window. Someday I'd love to go to Vermont this time of year but for now, this isn't a bad substitute at all.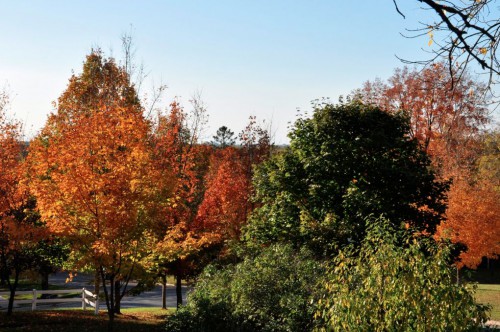 There is so much beauty in autumn. The corn drying in the fields.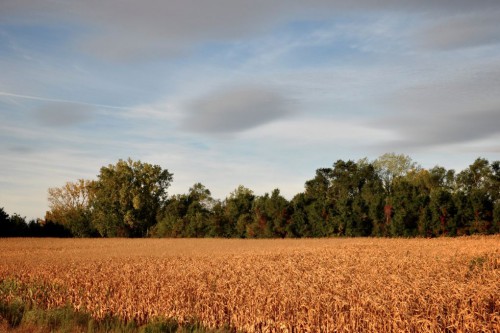 The grasses grown to their full heights wave in the wind shouting, "Hey, look at me!"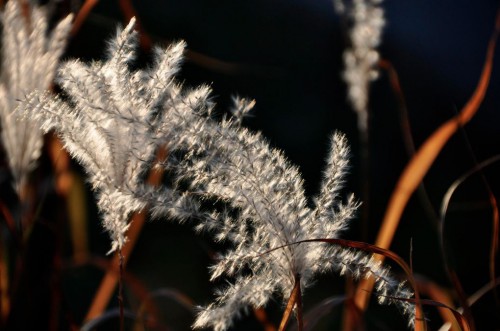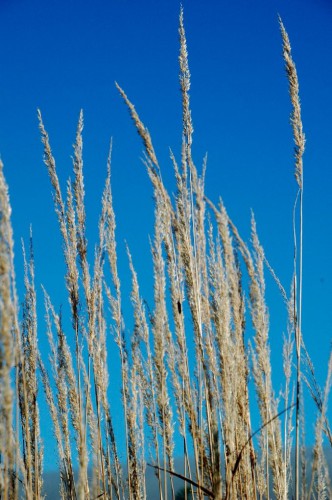 And what's not to love about apples?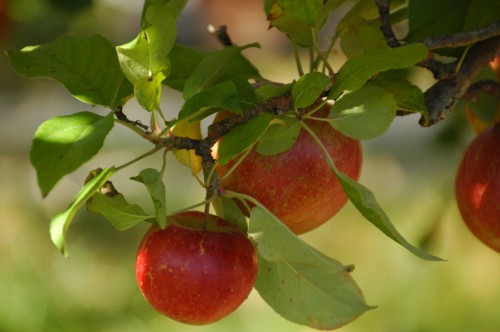 Fresh, crisp, straight from the trees, apples.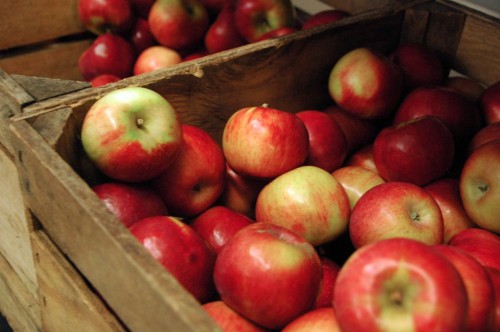 If only I had a picture of some yummy apple crisp to show you.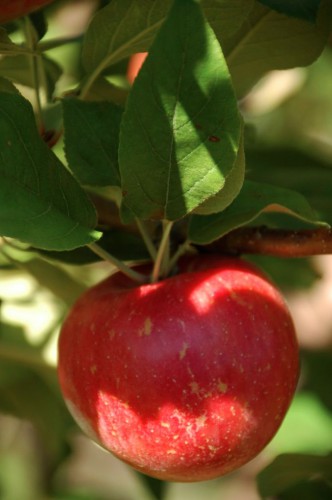 And then, there are the pumpkins . . .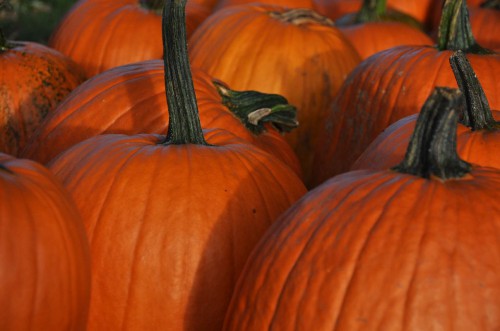 I'm not even much of a fan of orange, but I love seeing the pumpkins all lined up for sale . . .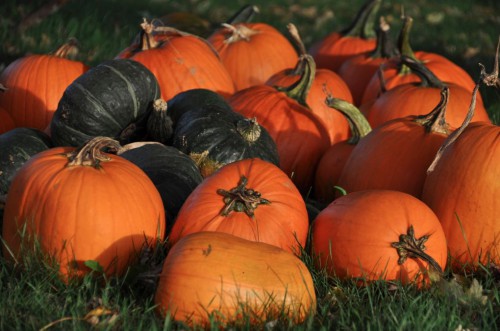 . . . and fields of pumpkins waiting for harvest. By the way, here are a few pumpkin patch tips. The vines of these innocent, smooth looking pumpkins are kind of prickly; touch them carefully. And be sure to lift your feet well when walking through the patch as those same vines present a bit of a tripping hazard. Ask me how I know.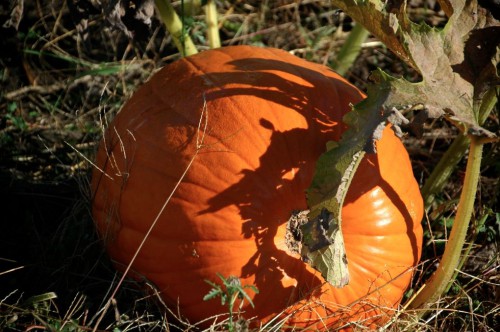 I simply love the "Cinderella" pumpkins. Make it bigger, add some wheels, a few horses and bam, your carriage awaits.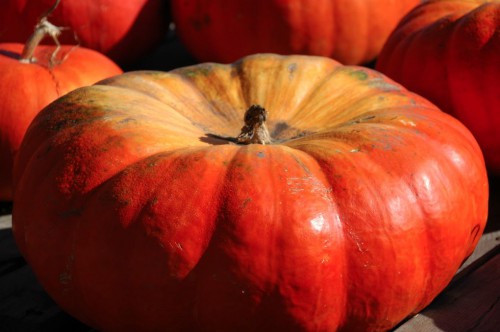 Though I've never quite known what to do with gourds I still love the way they make for some stunning displays.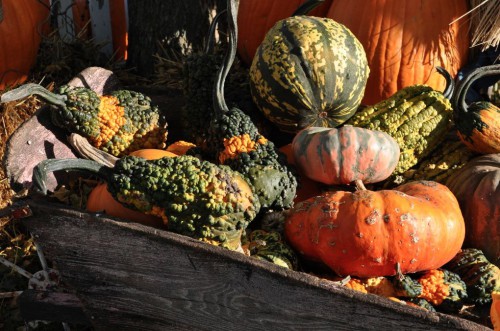 And let's not forget the leaves. They put Joseph's multi-colored coat to shame.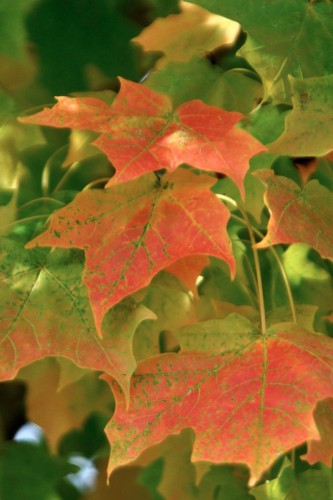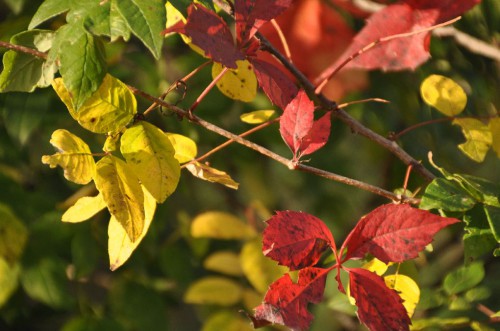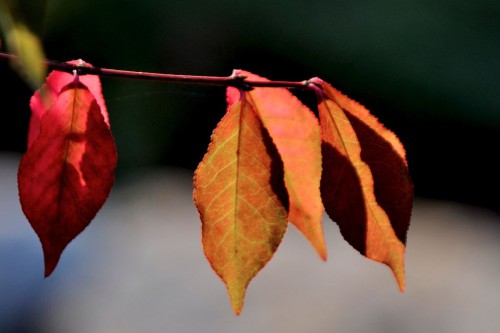 Mixed together the variety of leaves and colors make for one fantastic display of God's amazing creation!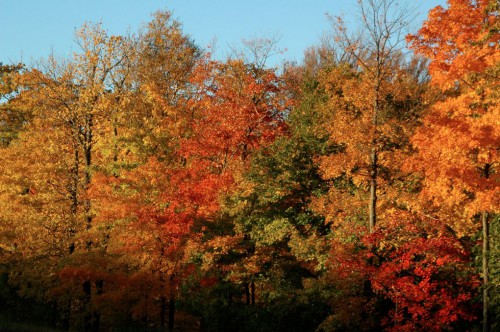 Autumn – don't miss it.
Before closing I want to give a little shout out to the fine establishments where these photos were taken:
Fireside Orchard – Northfield, MN
Steve Josephson's House – rural Cannon Falls
Bridgewater Produce Farm – Northfield, MN (they also have a fun little corn box for kids to play in.)
Fox Farm Market – Rosemount, MN
The last picture was taken in Duluth a few years ago. The North Shore is a fabulous fall destination but if you plan to stay overnight (and you should) be sure you have a reservation. Because once we didn't – but that's a story for another day.