I can never decide whether I love spring or autumn the most. I mean, there's no denying that I LOVE spring. To see a flower poke it's way up through the ground after months of snow and bitter cold is pretty much like watching a miracle happen right before your eyes. (And seriously, even if not one single flower bloomed, just being done with the snow would be enough of a miracle.) But then autumn rolls around and I'm in awe Every. Single. Year. by the sheer beauty that shows up right outside my window.
A little over a week ago I was driving up the hill to our house soaking in the reds, yellows, oranges and greens that lined the street. I was leaving the next day for a trip out west to attend my nephew's wedding and I actually got a little teary-eyed thinking it might all be gone before I returned home five days later. And yes, I do realize this is a bit overdramatic but seriously people, autumn in Minnesota is a stunningly gorgeous but amazingly short little season. In five days time autumn can come to an abrupt halt. Though I was excited to see my family I was just a little sad to think I might miss the last few days of God's amazing artistry.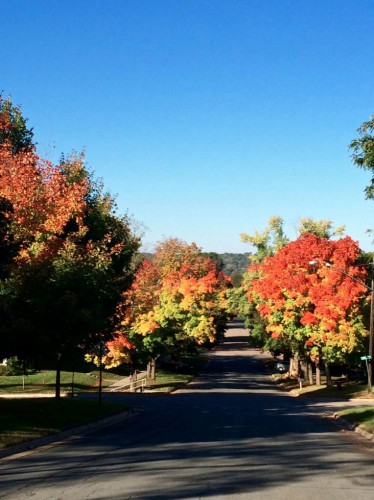 But, as my plane was landing last Wednesday night I looked out the window and noticed that the trees were even prettier than when I left. (Oh me of little faith.) And that's when I decided that this week's blog simply had to have some fall photos. I hope you don't mind. Let's just start with the ones in our neighborhood.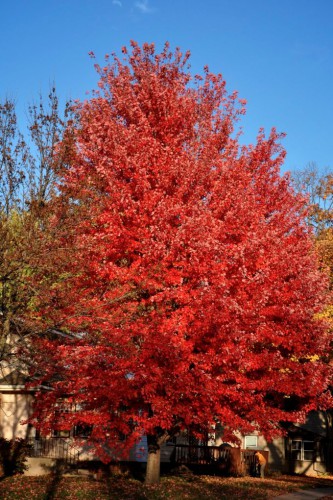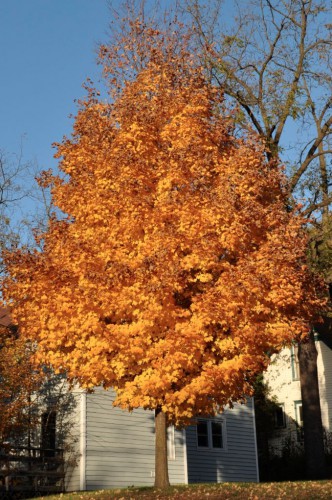 And this place – no wonder people are dying to go there! I don't think there is a cemetery any where else in the world that has so many people walk through it on a daily basis just to enjoy the view.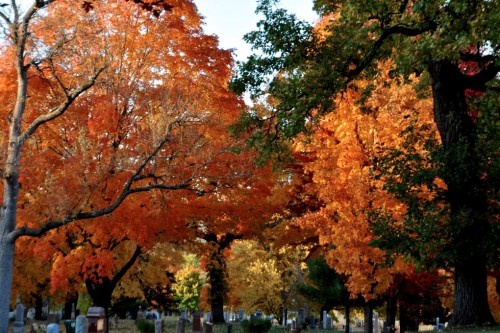 The Episcopal Church in town is one of my favorite spots to drive by late in the afternoon.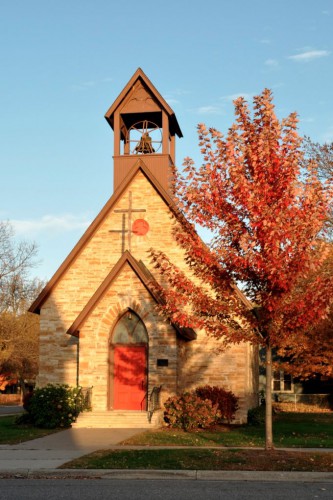 And I found this beauty on a new walking trail. I believe I actually heard it beg me to take its picture.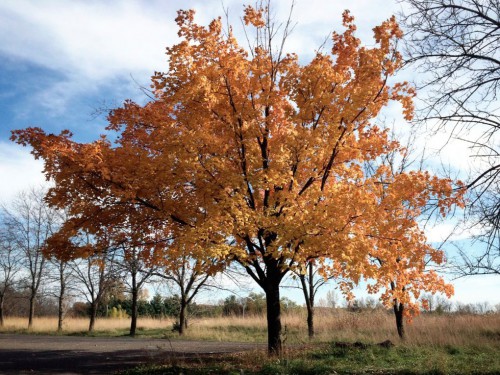 On Sunday I convinced my husband to take a little drive to an area I've always thought was particularly stunning in autumn. On our drive we ended up at what I thought was a little county park. I've driven past it dozens of times but I've never stopped. But at that moment in time I figured we had no where else to be so why not explore? And I'm so glad we did. It's a magical area and not nearly as little as it appears at first glance. The first thing you see when you get out of the car is this: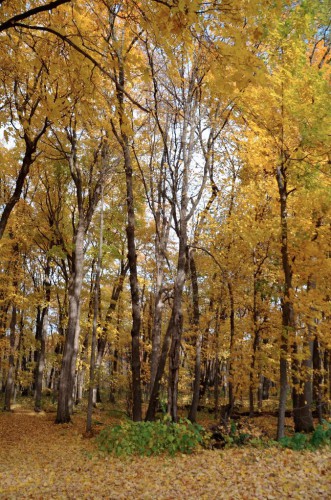 Does that view not just beckon you to explore? It's as though God threw the leaves on the ground to carpet our path.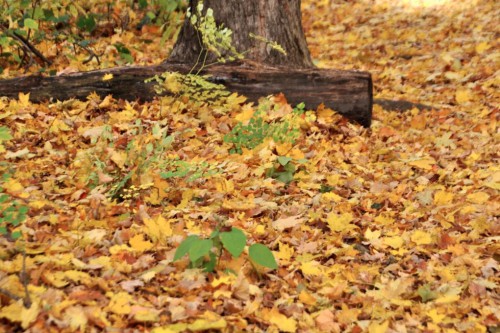 And just when I thought the park was going to come to an end I saw these steps that screamed, "Come on down, there's more down here!"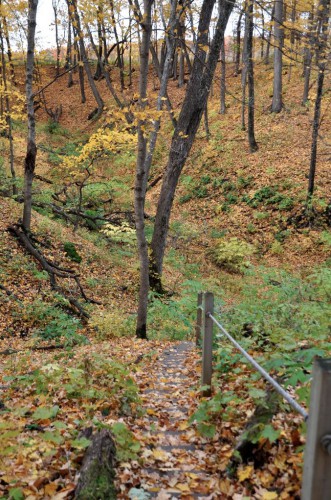 And I went . . . even though I knew it was going to be a lot more effort coming back up. But it was totally worth it, because look!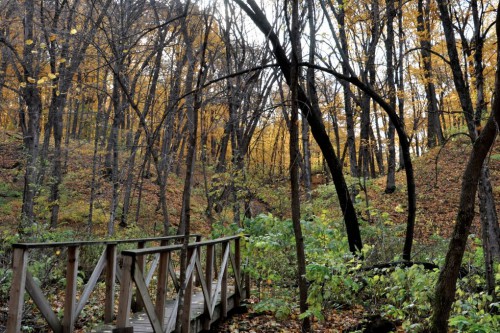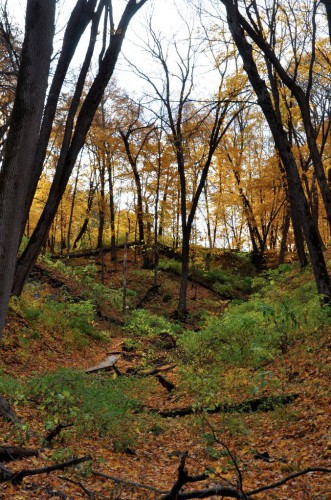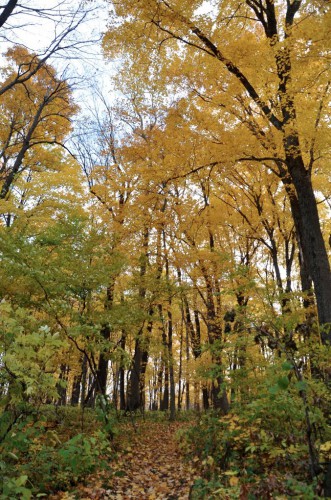 And though I might have had to stop once or twice coming up those steps there was a reward for my efforts.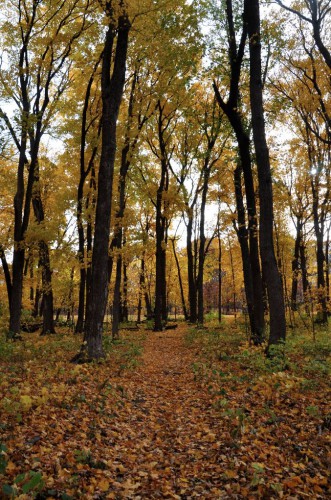 Even after getting in the car I looked back and said, "Wait! Let me just take one more picture."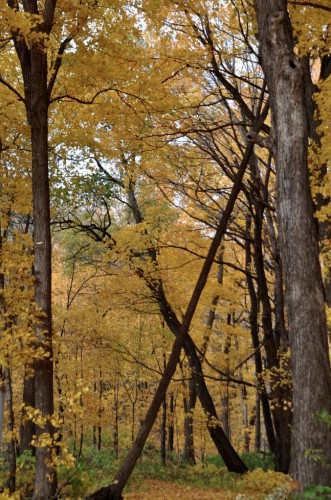 It certainly is a beautiful spot, but then again, it's pretty hard to turn around in these fleeting autumn days and not see something that makes you say WOW!  I hope wherever you live you take the time to spend a few minutes enjoying God's incredible creation. He's an amazing artist! The Best, I'd say!
"Even if something is left undone, everyone must take time to sit still and watch the leaves turn." ~ Elizabeth Lawrence