"I can't believe I get to do this," I thought to myself as we ended a week of mission work in Nairobi, Kenya followed by a safari in the African plains. It's been two-and-a-half years since John was diagnosed with cancer and I'm blown away by the goodness of God. I never imagined a trip to Africa would again be an option.
This trip almost didn't happen for us. There were two concerns: first, getting clearance from John's doctor and secondly a scheduling conflict on my calendar. We were able to get the thumbs up from John's doctor but I had a speaking engagement scheduled for just two days after the proposed return date. As much as I wanted to do both I knew I'd be in no shape to speak in the midst of jet lag. Miraculously, the group I was asked to speak for was forced to change their conference date to the following Friday. Not that it's all about me, mind you, but when the conference coordinator called to tell me about the "terrible mix-up" I knew God was saying, "Go."
I have a story or two to tell you from our trip but for this week (since jet lag is very real at the moment) I thought I'd just share some of our safari photos. I can't get over how creative God is and the way every animal has it's purpose in the wild.
If you've ever been on an African safari you know that there are five animals referred to as the "Big Five." They are Cape Buffalo, African Lion, African Elephant, White/Black Rhinoceros and African Leopard. They are named the "Big Five" because they are the five hardest animals to hunt on foot. We weren't hunting but were still thrilled to see all five. Apparently, it's a rare occurrence.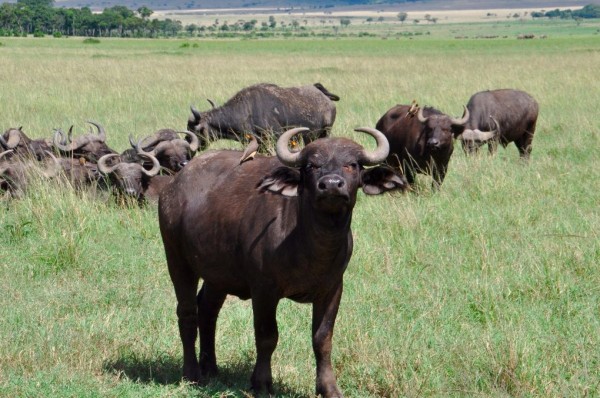 On the lookout for dinner, which you can see by their ribs, they desperately need. Thankfully, we didn't look appetizing.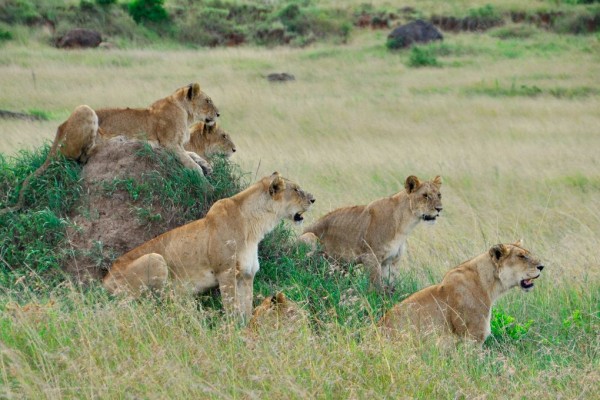 This lioness is standing on an inactive termite hill. The active ones don't have plants growing on them. They were everywhere and many of the animals used them as a lookout "tower."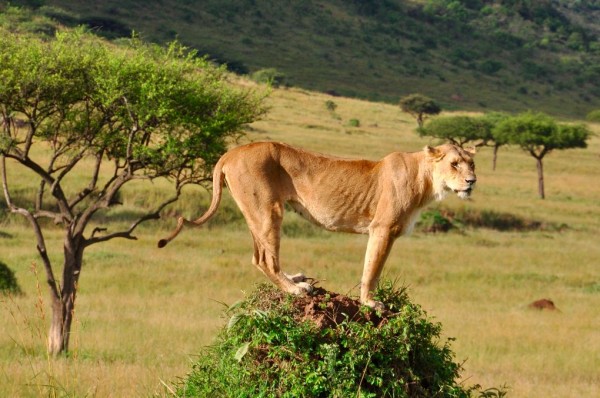 This elephant was missing a tusk. The story is he'd been in a fight though I'm not sure there were any witnesses to said fight.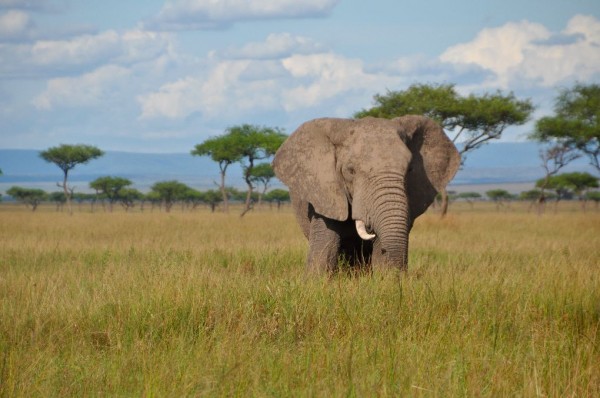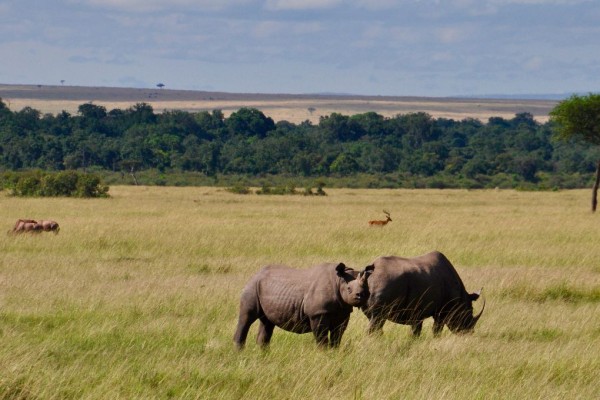 Left to our own devices we would never have seen this leopard. Thank God for a good guide. This isn't a great picture but hey, it's a leopard!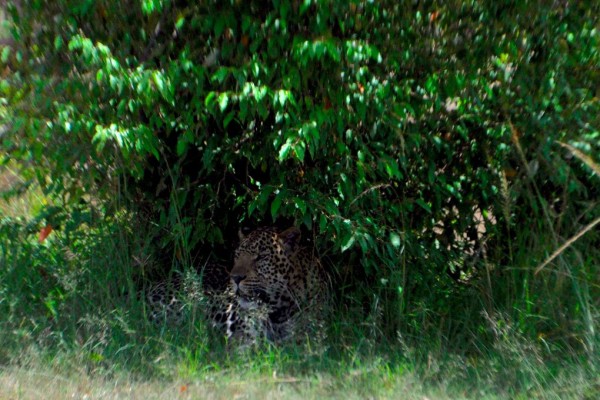 So there's the "Big Five" but we saw so much more.
Isn't this baby hippo the cutest? Did you know that hippos sound like the revving of a motorcycle engine when they "talk." It's hysterical.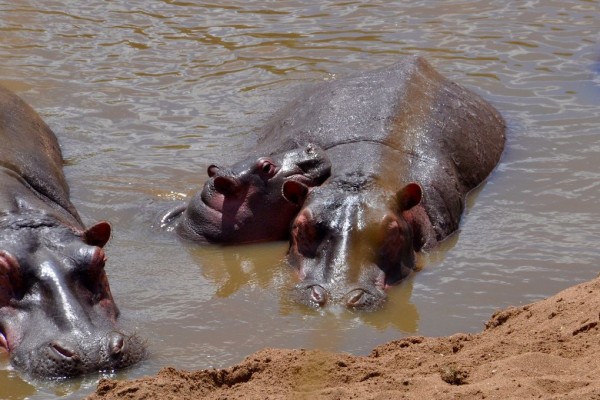 When zebras are born, they are brown and white, not black and white. Just like people are all different, each zebra's stripes are unique to him/her.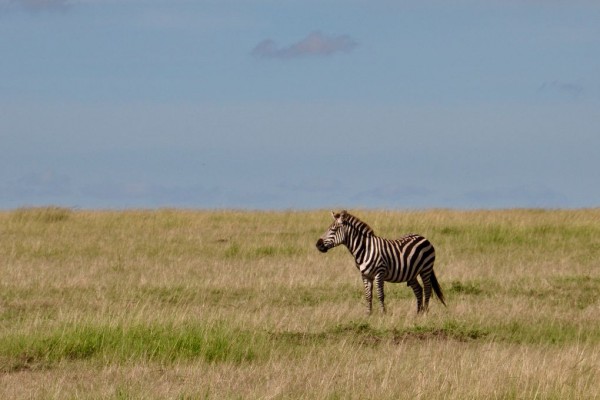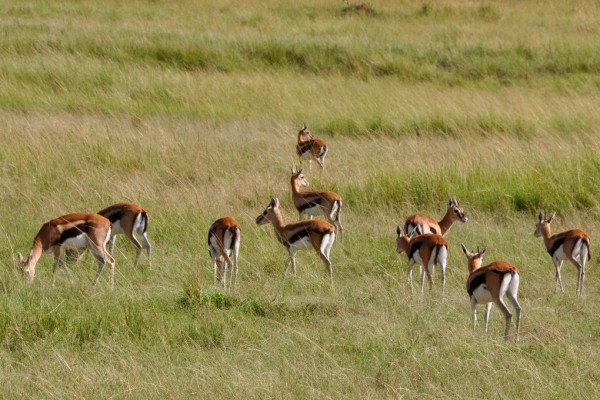 The Masai Ostrich have pink legs and neck. Pinker, anyway, than other ostriches. The female is on the left and the male is on the right in this picture.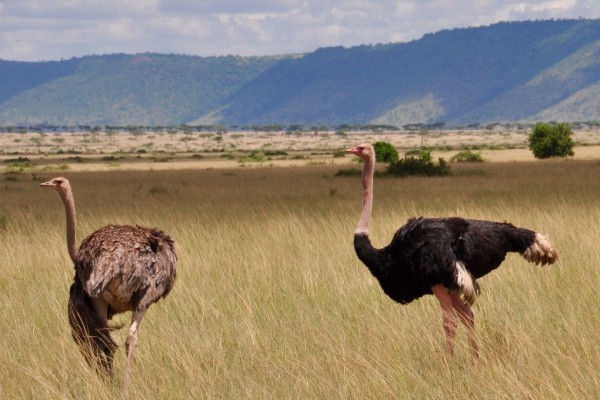 Come on people, if this crane isn't indicative of God's creativity, I don't know what is. Beautiful bird!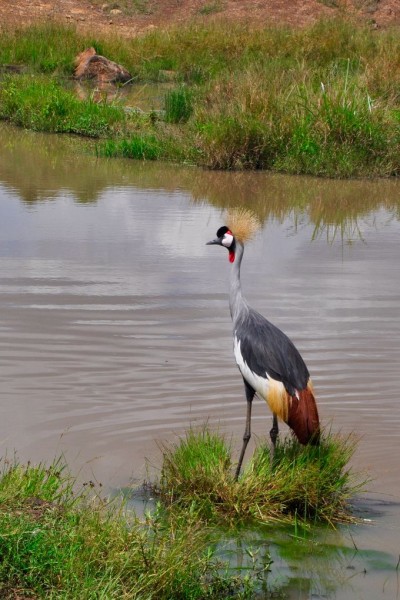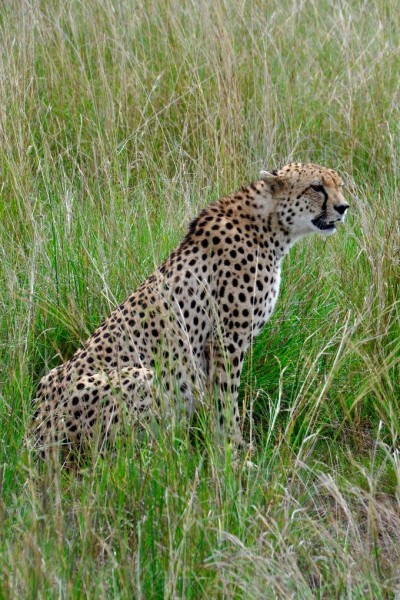 And last, but not least, my favorite animal, the giraffe. What an amazingly elegant, yet huge creature.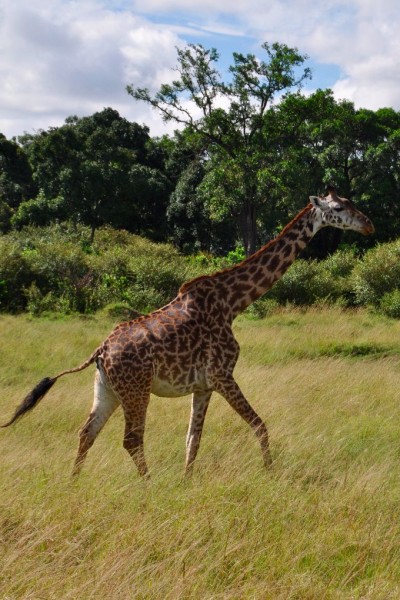 These are just a few of the over 25 birds and animals we saw. God's amazing creation!
I am so grateful that John and I got to experience this together. God has blessed us more than we could possibly imagine.
"God made all sorts of wild animals, livestock, and small animals, each able to produce offspring of the same kind. And God saw that it was good." Genesis 1:25