For many years now I've heard the saying, "Leaders are readers." And, I suppose it's probably true. But recently, I read an interesting article that says people who read an average of 3.5 hours a week live longer than those who don't. In fact the study says that compared with non-readers, those who read are 23% less likely to die. Ever? I mean everyone dies eventually. but if I can have a couple extra years to read then I'm all for it.
Maybe you'd like to live longer, too. Well, I've done quite a bit of reading and listening to audible books (I wonder if that counts?—matters not, it helps pass the time in the car) this year and I've got a few books to tell you about.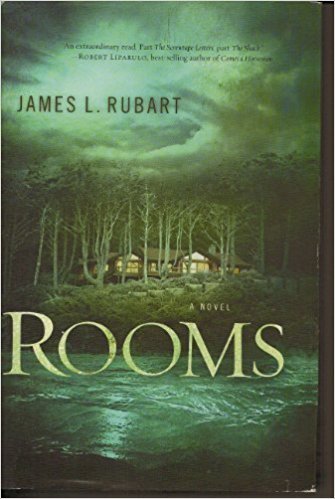 Rooms by James L. Rupart—Seattle software tycoon, Micah Taylor has made it big. He's got a girlfriend, a successful business, and he loves life. But then, a letter arrives telling him he's inherited a house in Cannon Beach, Oregon from his great uncle. This is no ordinary house, however, and when Micah goes to Cannon Beach to check it out, strange things start happening; rooms appear that weren't there when he first entered it. Is God using the rooms to draw Micah back into a relationship with Him? This is an amazing, but weird book. It's the manifestation of the term, "God works in mysterious ways." It took me two or three years to read this book after it was recommended to me. Don't wait that long.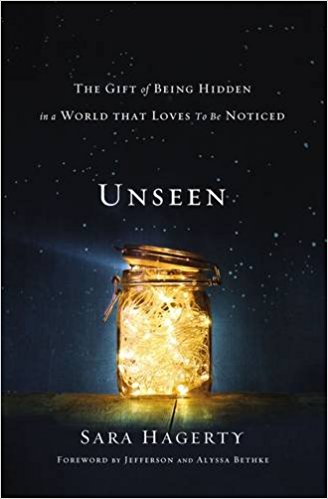 Unseen by Sara Hagarty—Have you ever felt like you don't matter or that what you do is invisible? You're not alone. In this book Sara uses the story from John 12:1-8 of Mary anointing the feet of Jesus to encourage readers to lean in to God when they're feeling "less than." She reminds the reader that God is always at work, even in our hidden times. I loved this book.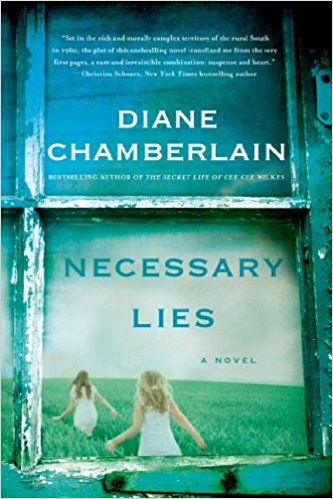 Necessary Lies by Diane Chamberlain—This is an important historical fiction book about a sad time in U.S. history during which thousands of men, women, and children were sterilized through a Eugenics program because of their IQ or health. This book contains some explicit descriptions of teenage sex but in light of the subject matter I didn't find it horribly offensive (just thought I'd throw that out there in case you want to steer clear of such things). Having had no idea that this Eugenics program had taken place, I found this story sad and fascinating. As a new graduate, Jane takes a job as a social worker in the 1960's. Her husband would prefer a wife who would stay home, hang out with the women at the club, and have babies, but she wants to accomplish other things first. Problems start to crop up when it becomes apparent that she cares too much about her clients. Will she follow the rules or fight for her clients? This is an eye-opening book about a topic, that in my mind, has been a very well kept secret.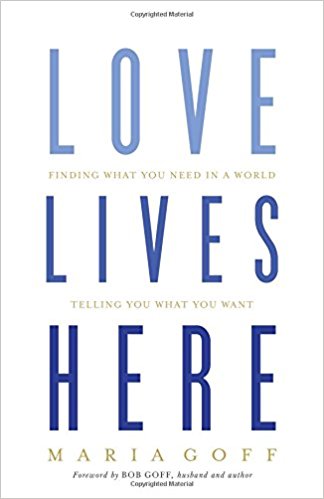 Love Lives Here by Maria Goff—My book club used this book as our February selection and we all agreed that we'd like to be friends with Maria Goff. Maria offers practical ways to live with purpose and intentionality. Through sometimes painful, and sometimes funny, stories Maria shares how she came to be the woman God uniquely created her to be. This book will make you laugh and make you cry. I highly recommend it.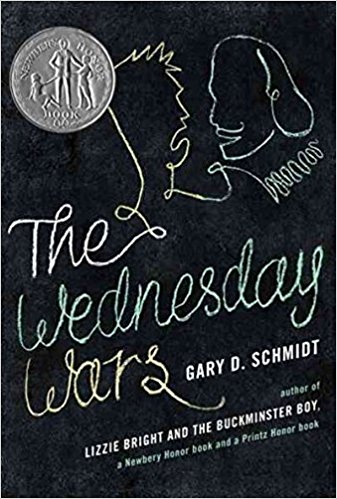 The Wednesday Wars by Gary Schmidt—I listened to this book on audible and it is laugh-out-loud funny. It's not all funny, some of it is actually quite sad but don't let that stop you from reading it. Holling Hoodhood is in seventh grade. Every Wednesday half of his class gets dismissed early to go to Catechism, while the other half gets dismissed to go to Temple. Holling, however, is Presbyterian and he is the lone student left in the classroom on Wednesday afternoons, which he's sure gives his teacher every reason to hate him. Hilarious things happen when a young boy goes from fearing his teacher, to thinking she's not so bad, and eventually coming to care for her. It's a sweet, tender, and thought provoking book, designed for young adults but well worth the read.