Life has been a bit of a blur lately, which hasn't left me much time for blogging. I've had lots of deep thoughts to share but not much time to write them down. So, instead of deep thoughts today, I'm going to share with you a fantastic new recipe I found for chocolate chip cookies. I would love to tell you where I found this recipe, but I've searched quite awhile to find the original post, and I can't find it. If you know the girl who originally posted it, please let me know, as I'd love to give her the credit. It was one of her first blog posts.
My History with Chocolate Chip Cookies
I've long been a fan of the Original Tollhouse Chocolate Chip Cookie recipe. I found I liked it the best when made with Crisco instead of butter. Then I heard that I should use butter because it's better for you than shortening, so I did that for a while. However, I was never happy with the outcome (probably because that's not the way mom made them). Then I decided that cookies, in general, aren't very good for you, so why bother trying to make them healthy. I don't make them very often so I decided it's best just to enjoy them when I would go to the trouble of making them.
Why I'm Changing Recipes
As committed as I was to the Nestle Tollhouse recipe, when I found I found this new recipe, which incorporates both butter and shortening, I decided to give it a try. I mean they're chocolate chip cookies, how bad could they be? I think it's the combination of both butter and shortening that gives these cookies a crispy outside and a chewy inside, but I really don't know a thing about the science of baking so don't quote me on that. All I know is they're delicious! My friends who have tried them have given me rave reviews.
It's usually best, when trying a new recipe, to make it exactly the way it's written the first time you make it. But, my friend told me the other day that she likes to make her chocolate chip cookies with dark chocolate chips. So, if you're a dark chocolate fan, I've no doubt they'd be a great substitution.
Let me know if you decide to try these. I'd love to hear your thoughts.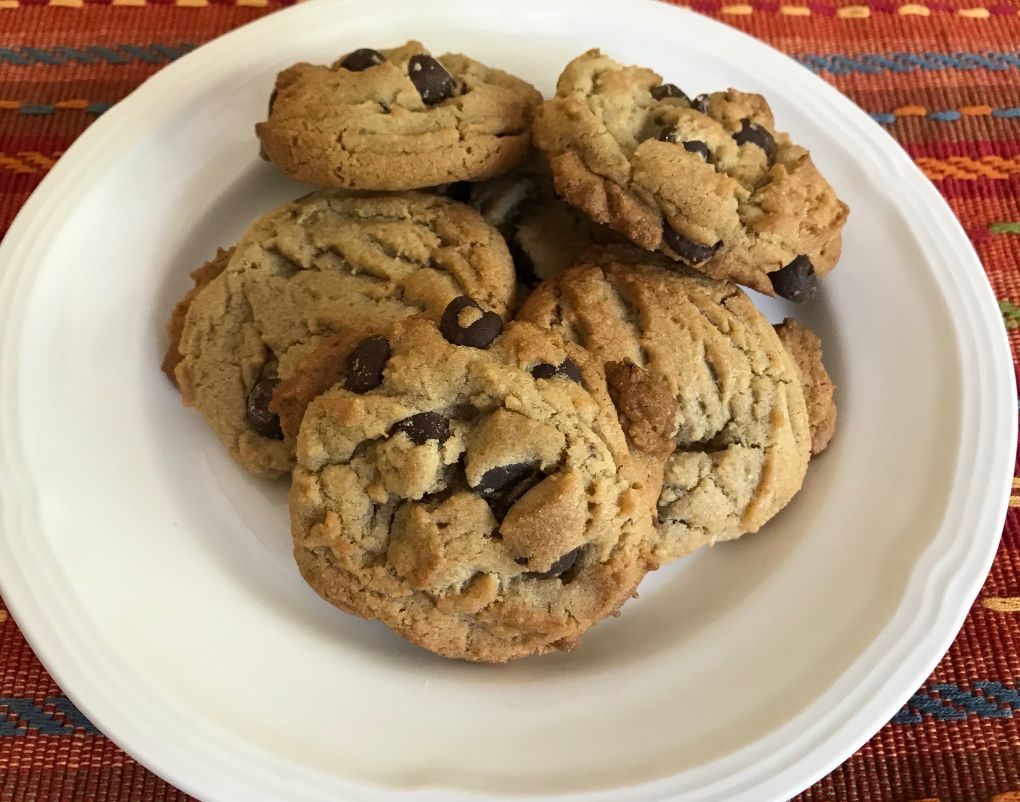 The Best Chocolate Chip Cookies
Ingredients:
½ C. butter, softened
½ C. vegetable shortening
1 C. white sugar
1 C. brown sugar
2 large eggs, room temperature
2 t. vanilla
2 C. chocolate chips
1 t. salt
1 t. baking soda
3 C. all purpose flour
Directions:
Preheat oven to 375°
Combine dry ingredients together in a small bowl.
In stand mixer with paddle attachment blend together the butter and shortening.
Add eggs and vanilla, mix to combine.
Add dry ingredients and mix until there's no more visible flour.
Bake 8-10 minutes until just set.
Cool.