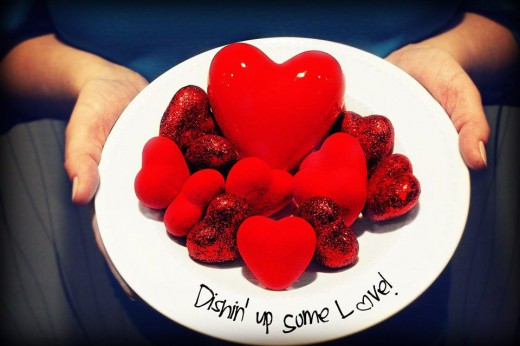 In December I was honored to be asked by my friends at The Ruth Experience to be a guest blogger. My plan was to post this blog at the same time they posted my guest blog on their site. As you can see, that didn't happen. The Ruth Experience girls are the ones who came up with the Advent Acts of Kindness idea I wrote about in November. For my "guest spot" I wrote a bit of a follow-up article on my experience with my own Advent Acts of Kindness. It may have been written during the Advent season but the sentiment behind it applies to every month of the year. If you haven't read it yet click here to get to their blog and see what I had to say. Go ahead and read it now, it's o.k.; I can wait.
If you read it you now know that I'm a huge fan of committing to Acts of Kindness all year round. We don't need to limit them to the Advent season. There are plenty of ways that you can encourage and bless others that will cost you nothing other than your time. Today, I'd like to highlight one ministry you might consider getting involved with.  To be actively involved in this you'll need to live within driving proximity of Burnsville, MN but the non-profit organization I'm going to tell you about has the potential to sweep the nation as more people get involved.
My friend, Kirsten Shabaz, recently started a 501(c)(3) non-profit called Dishin' Up Some Love. What she does (along with a few volunteers) is put together freezer meals once a month and delivers them to families who are experiencing some sort of crisis. It could be they have a family member dealing with a stroke, going through cancer treatment, or any other type of life-altering situation. Dishin' Up Some Love doesn't just offer food, they also provide encouragement and prayers for the families they serve. I've known Kirsten for a long time and ever since we first met she has had a passion to provide for people in need. By the way, the meals she makes are delicious! I've personally been privileged to receive a couple of these meals when I've been sick.
There are three ways you can get involved with Dishin' Up Some Love. You can:
Volunteer a couple hours each month to help put meals together. Even though I have a profound dislike of cooking, this idea sounds kind of fun to me. A bunch of girlfriends together, talking, and helping others in the process? It's a win-win! Contact Kirsten at Kirsten@dishinupsomelove.org. for the time and location.
Host a Partnership Dinner – invite your family, friends, neighbors, co-workers or anyone else you like to have at the dinner to hear about Dishin' Up Some Love. There is more information about this on the Dishin' Up Some Love website in the newsletter found under the "about" tab.
Donate – As you probably know; food isn't free. Kirsten does an amazing job of collecting coupons and planning good meals that can be made at a minimal cost. Nonetheless, funding for food is pretty much a necessity with this kind of a ministry. Look for the "donate" button also found under the "about" tab.
And while this ends my commercial for one amazing ministry it does not end my mission to continue with "Advent Acts of Kindness" all through the year. I hope you'll join me in that adventure. Trust me, if you do, you will be blessed!