In October I posted a photo blog of the things I love about fall. Here it is, seven months later and I think we can finally call this spring. It's only fair to give spring some equal time in the photo blog arena. I mean, it does produce a pretty decent show and continually competes with fall for my favorite season. Fall usually gets the blue ribbon simply because it includes pumpkin pie and apple crisp, but spring always gets second place in the "Nancy Holte Favorite Season" competition.
Spring has taken it's time coming to Minnesota this year. And I mean seriously taken it's time. But, my point here today is not to whine about the lack of global warming in Minnesota. My purpose for today's blog is simply to share with you some of the joyful colors of spring. Yesterday we went to St. Cloud, Minnesota to celebrate our daughter-in-law's birthday; here we are doing just that.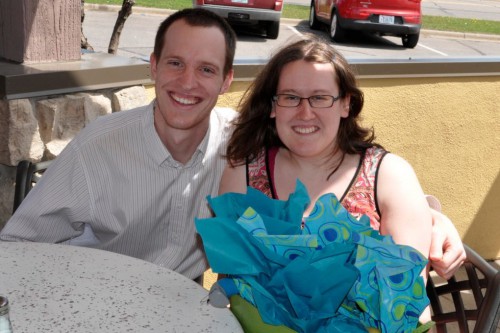 After we had lunch we eventually ended up at the Munsinger Clemens Gardens. I discovered these gardens back in 1997 when our oldest son was attending college at St. Cloud State University. I've been back several times and the gardens never fail to disappoint, although admittedly I've never been there during the winter. And since I especially love spring bulbs, today was a perfect day to stop by. I hope you enjoy the "visit" as much as I did.
The very first thing I saw when we got out of the car were these beautiful yellow and purple tulips lining the outside perimeter of one of the sections of the garden. Breathtaking, don't you think?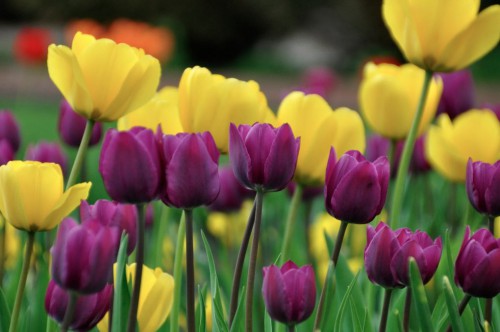 I'm sorry, I simply LOVE tulips and they were in great supply today. I could only narrow down my pictures to one in each color and even that wasn't easy.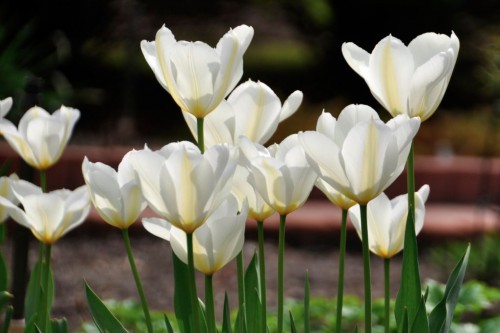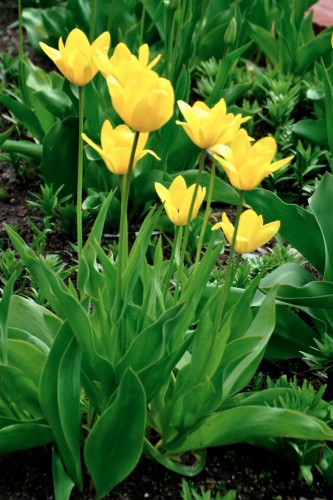 Whether in a bunch or a single stem, they were stunning!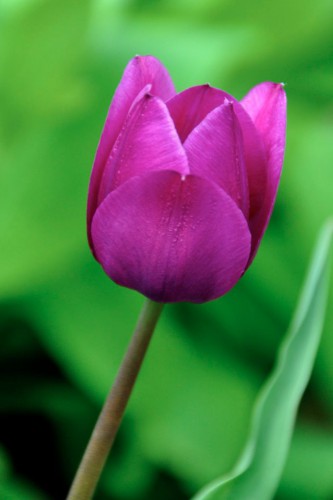 Be honest, which one of these tulip pictures would you have eliminated?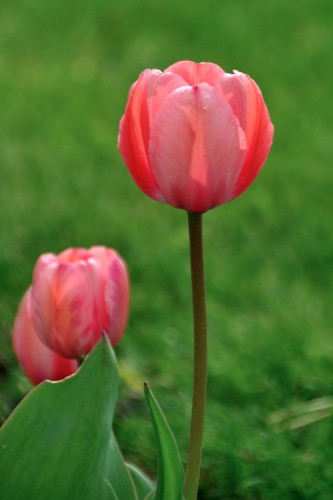 This next picture is of a flower I'm unfamiliar with. To me it looks like a cross between a tulip and a daffodil. If you know, please tell me. Whatever it is, it makes for a stunning border.
And then there are daffodils – big ones, small ones, yellow ones and white with orange centers. Daffodils just make you want to smile, don't they?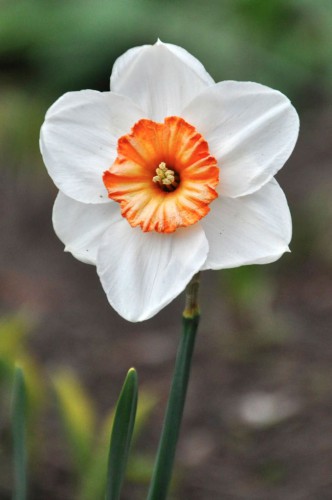 The thing about daffodils is that sometimes they can be a little coy, hanging their heads towards the ground like it's just too much work to look up.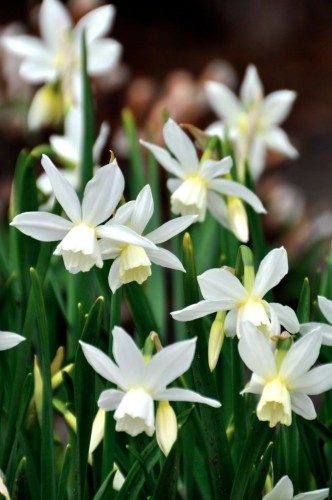 I practically had to lie down in the grass to get this picture!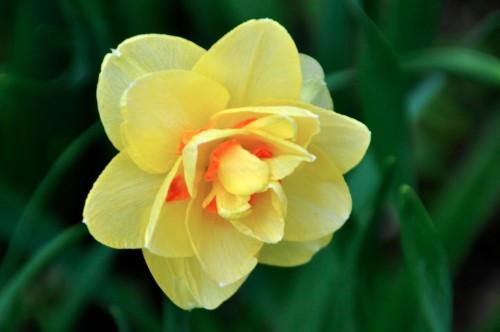 The other thing that was blooming today in the gardens were the Magnolia trees. I didn't even know it was possible to grow Magnolias in Minnesota until just a few years ago. I always think of the south when I think of Magnolias. The sun wasn't all that cooperative today while I was taking pictures. It was being just as coy as the daffodils, continually hiding behind some clouds.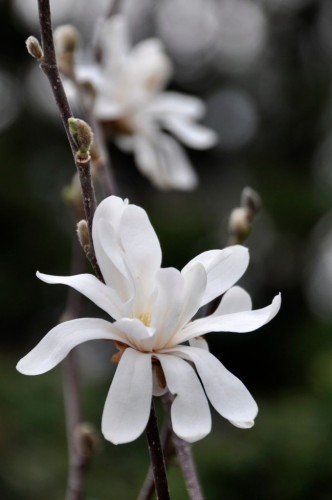 I'll finish up with the daisies. Who doesn't love a daisy? They're just cheery – until of course, you try that whole, "He loves me, he loves me not" game and end up with "He loves me not." Daisies are probably not the best indicator of true love, but then again, who would mind a bouquet from the man of her dreams?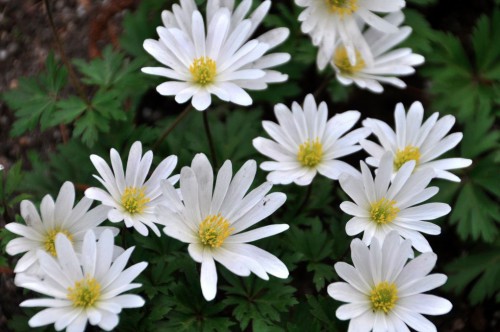 I hope you enjoyed this little walk through the Munsinger Clemens Gardens. Which flower is your favorite?