Proverbs 17:6 says, "Grandchildren are the crowning glory of the aged . . . " I looked through several Bible translations to see if I could find one that didn't use the word "aged" but really this is the best I could come up with. The other options were "old men" and "elderly." Suddenly "aged" didn't look so bad. Oh but wait, this isn't about me and my aging issues, this is about the sweet boy who stole our hearts this past Tuesday. 
Anders Christian Holte made his appearance at 8:21 AM on November 4. He was named after his great-great-grandfather Holte who immigrated to the United States in the early 1900's. Anders means "warrior" so the name Anders Christian means "Warrior for Christ." I love it!
I hope you're ready for some pictures.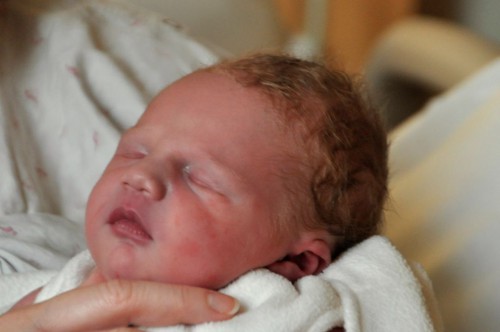 Is that not the most precious face? We are, once again, head over heels in love. Being a Nana is about the best thing ever. I spent the morning with Amelia while we awaited Anders birth. She told me about a baby girl she'd seen recently at church who was "really, really cute." I asked her if she thought her baby brother would be cute and she said, "Maybe, but he's going to be a boy." Actually she was a little more specific, but you get the picture. She was withholding judgment until she had the time to size him up.
When she first got to the hospital Amelia was a little hesitant to hold Anders so she just checked him out from the sidelines.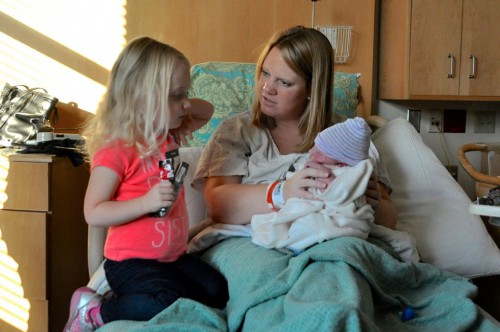 And posed for a family picture.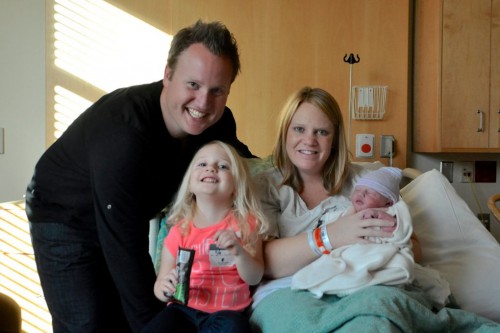 Then she read him the new book she'd picked up in the gift store (with dad's help.) Anders was captivated as she told him all about how God made the animals. Totally enthralled!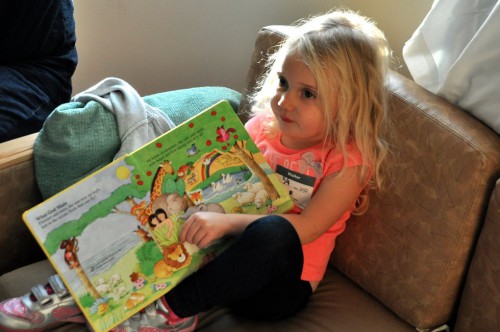 Eventually, Amelia thought it would be a good idea to hold her baby brother. I wish you could have seen the way she held her arms out waiting for him to be placed inside. Is this not just the sweetest picture ever? Such love!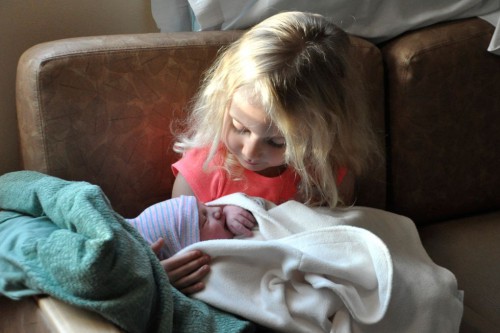 The other day I heard contemporary Christian music artist, Chris Tomlin, talking about when he became a dad. He said his heart expanded to a capacity he never knew existed. I remember that feeling from when I became a mom. My heart just seemed to grow every time we added to our family. But about ten years ago I met another grandmother who told me how her heart had grown even larger when her first grand baby arrived. I knew it would be fun to have grandchildren but I was somewhat skeptical that I'd fall so deeply in love. Oh, how wrong I was!
Maybe what the Bible means when it says, "Grandchildren are the crowning glory of the aged" is "Never mind the wrinkles, and the arthritis, and the gray hair; you've got grandchildren and that makes it all worthwhile."  We couldn't be more excited.