Labor Day seems to be the turning point. While summer isn't officially over until September 22, and there are still plenty of hot days ahead, our minds just seem to turn to fall once the kids have all gone back into their classrooms, and the apples start to ripen. (And yes, I realize some of your kids have been back in school for a few weeks by now, but here in southern Minnesota we practically worship summer, and thus, wait until the day after Labor Day to send the kids back to the bus stop.) But, no matter—suffice it to say, fall is coming. And with fall comes the crisp days and cool nights that just beg for hot cider, a good book, and a comfortable chair next to the fireplace.
I've read quite a few books this year, and with the help of Audible, I've already surpassed my yearly goal of 50 books. So, I thought I'd share with your some of my favorites in case you're looking for something to grab on an upcoming cool night.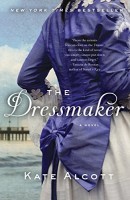 The Dressmaker by Kate Alcott
Kate is a young woman who desperately wants to escape her life of servitude in Belfast. She devises a plan to get to America by getting hired by a wealthy woman in need of a maid to accompany her for the journey across the ocean. On the day of the Titanic's departure from Belfast, Kate struggles to get out of her employer's house in time to make it to the dock. When she arrives she finds most of the maid positions have been filled, but somehow she convinces designer Lady Duff Gordon to hire her. Spoiler Alert: the Titanic sinks! When Kate, and the other survivors arrive in New York, Kate finds herself in the midst of a controversy regarding Lady Duff Gordon's behavior as the ship was going down. I really enjoyed this book, and reading about the true controversy, and political impact of the Titanic's fateful night.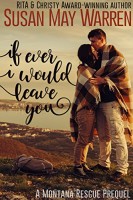 If Ever I Would Leave You by Susan May Warren
If I didn't have such a long list of books I want to read, plus the 175 that are still sitting on my Kindle waiting for my attention, I would order every one of Susan May Warren's books and you'd probably not see me again. I love her writing. It's well researched, and it sucks you in almost immediately. If Ever I Would Leave You is the prequel to her Montana Rescue Series and it's so good I could barely put it down. It's not deep, but sometimes a light read is exactly what I'm looking for. This story involves Sierra—a personal assistant who is the perfect employee for Ian. But, with a very small nudge they could be more than employee/employer. And then there's Esme—Ian's teenage niece whom he is raising. She's a bit of a trouble bubble. Sparks ignite when Esme disappears and Ian finds out Sierra's been keeping a secret from him. It's such a fun read but I'll warn you, when you get done you're going to want to read the rest of the series—or at least skip ahead to book #4 in the series to find out what happens with Sierra and Ian. This book is free on Kindle, and sadly, I can't find it in any other version. But, if you're not a Kindle fan, just start with Wild Montana Skies – the first book in the series.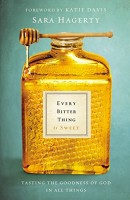 Every Bitter Thing is Sweet by Sara Hagarty
Sara Hagarty has seen some heartbreaking times. She struggled in her young marriage, she struggled with infertility, and she struggled to raise children she did not birth, but fiercely loved. Through it all, she turned to God and drew closer to him in the hard times. She sought God for answers, for strength, and for hope. As I read her story it encouraged me to go deeper in my relationship with God. I loved Sara's openness and transparency as she allows the reader to see inside her heart.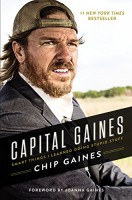 Capital Gaines: Smart Things I Learned Doing Stupid Stuff by Chip Gaines
I love Chip and Joanna Gaines. I was late to the whole Fixer Upper craze but once I got started, I fell in love with this crazy, creative couple. So, when Audible offered Chip's book Capital Gaines for $1.95 I scooped it up and started listening. If you've ever seen Fixer Upper, you know Chip is kind of a goofball. He loves to have fun, and is so obviously crazy about his wife. That is part of the show's charm. Anyway, this crazy guy has some amazing insights into life and he shares them in this book, along with the story of his career as an entrepreneur. It's a great story. I highly recommend it! And, I have to say, it's fun hearing it read by Chip.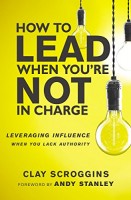 How to Lead When You're Not in Charge by Clay Scroggins
Audible was having a sale and this book was recommended by one of the Audible editors. He said something like this, "As Christian as this book is, and as Christian as I'm not, I'd still say it's a fantastic book on leadership." Those weren't his exact words but he'd apparently thought there was some good stuff in the book despite its glaringly obvious Christian emphasis. (It made me want to pray for him.) In general, I get bored with leadership books but I have to say, this is one of the best I've ever read. My only regret is that I bought the audible version because there were things I wanted to highlight but couldn't. Whether you work in business, retail, or in ministry, this is a great book.